The whole reason we made a trip to Florida was to go to my cousin Janell's (yes, she was named after my mom) wedding. It was beautiful! It was on the beach of a lake. I'm so happy for her! She was a beautiful bride!



Her and her husband Jeremy.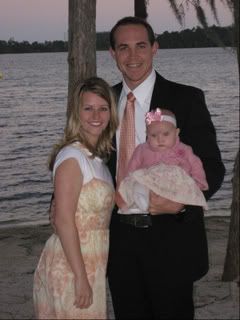 Our little family at the wedding...it was windy and cold!